Winner is Sue from Chatham!
Hit The Patio
If you're looking to explore today, many of their restaurants have extended their patios for great eat and drink options. Click below for their patio guide.
Open Patios in Belle River & Lakeshore
Click on any of the highlighted names for business details and location.
Please contact the establishments directly for any update hours. Reservations recommended.
When COVID-19 distancing measures relax you can look forward to their Stroll the Street events, where restaurants and shops take over Notre Dame Street and turn it into a pedestrian mall. Mark your calendars for their 2021 events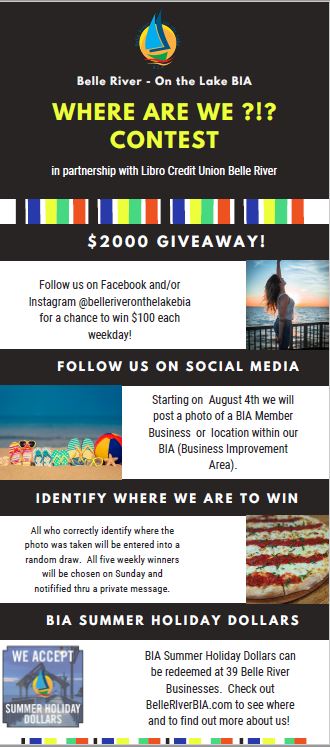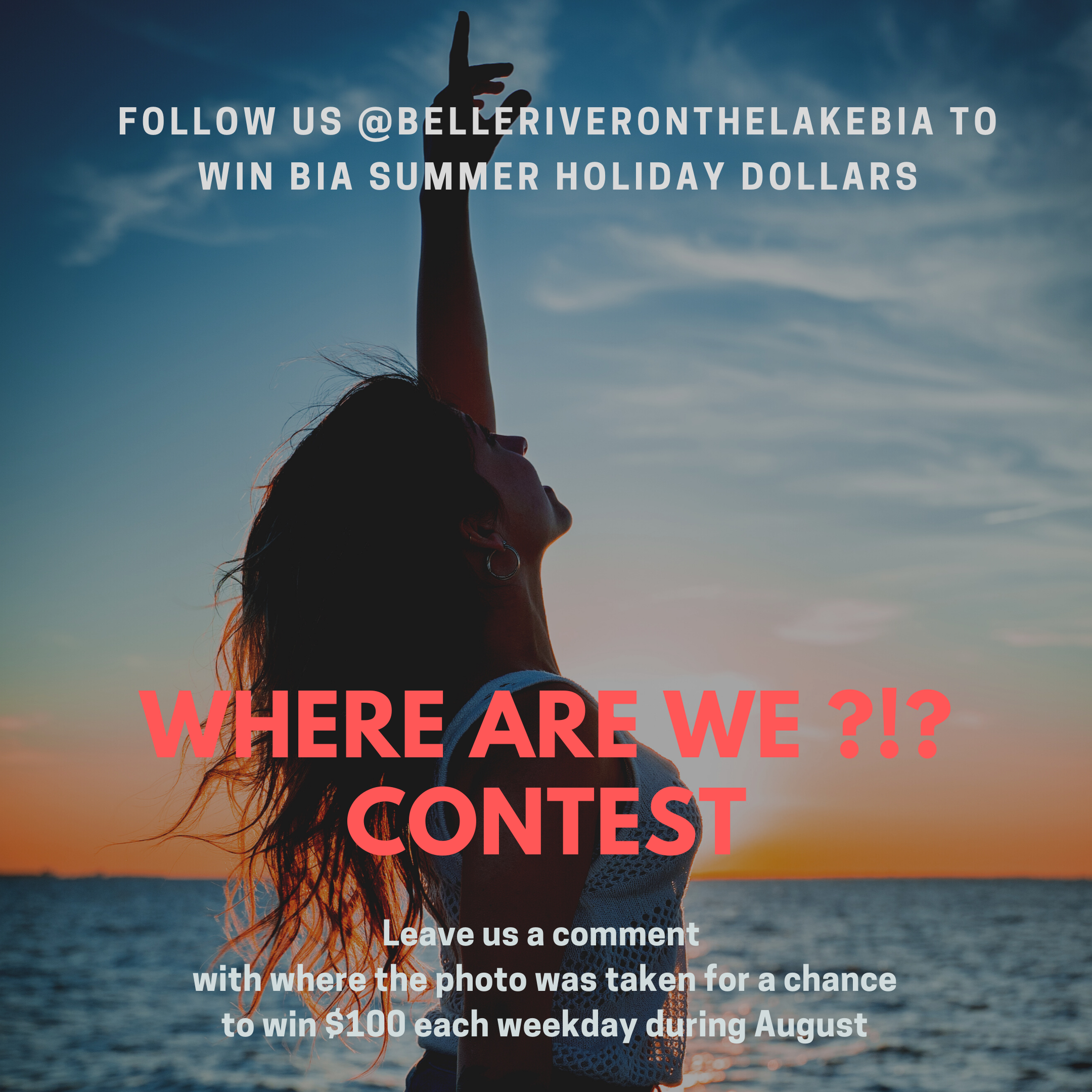 Remember BIA Summer Holiday dollars will expire on September 30th
Use the BIA Summer Holiday Dollars like you would CASH at most of our BIA Businesses including retail, restaurants and grocers! LOOK for the window sign and poster at participaiting businesses
Here is a list of some the participating businesses! Remember to look for the sign in the window of businesses in town!
2 Waves Beauty Bar - Belle River location only
10 Seventeen Cannabis
A & J Snack Shack at West Belle River Beach
Advanced Foot Care Nurse
Amy's Nails
Armandos Pizza Belle River
Belle River Family Restaurant
BIGGS Restaurant
Bubble Tea Shoppe
Casa Mia Ristorante
Charcoal Pit
Foodland - Belle River
Hairway to Heaven
Home Hardware
LaBelle Fromage
Little Monkeys Consignment Shop
Lynn Pike Fashion House
Marietta's Flower Gallery
MRP Automotive Repairs
Outfield Diner
PAWpular Paws
Petro Canada - Belle River (Gas, Gift Cards & Convenience)
Presto Pizza
Renee's Music Studio
RONA Sauves Home Centre
Royal Canadian Legion
Serenity Gifts
Shear Images
Source for Sports
Tetreaults Valumart
The Treasure Nook
Top Dollar Bargain Centre
T Shirt Monkey
UPI Gas Station
Sam's Pampered Pets
Subway - Belle River - ONLY
SUP N Sun
Uptown Gifts
Wayne Whites Fresh Meat & Deli