Media Contact: Jennifer Merritt; Owner Purple Sun Art Studio
519-903-2113 info@purplesunartstudio.com
GRAND OPENING of Purple Sun Art Studio; Belle River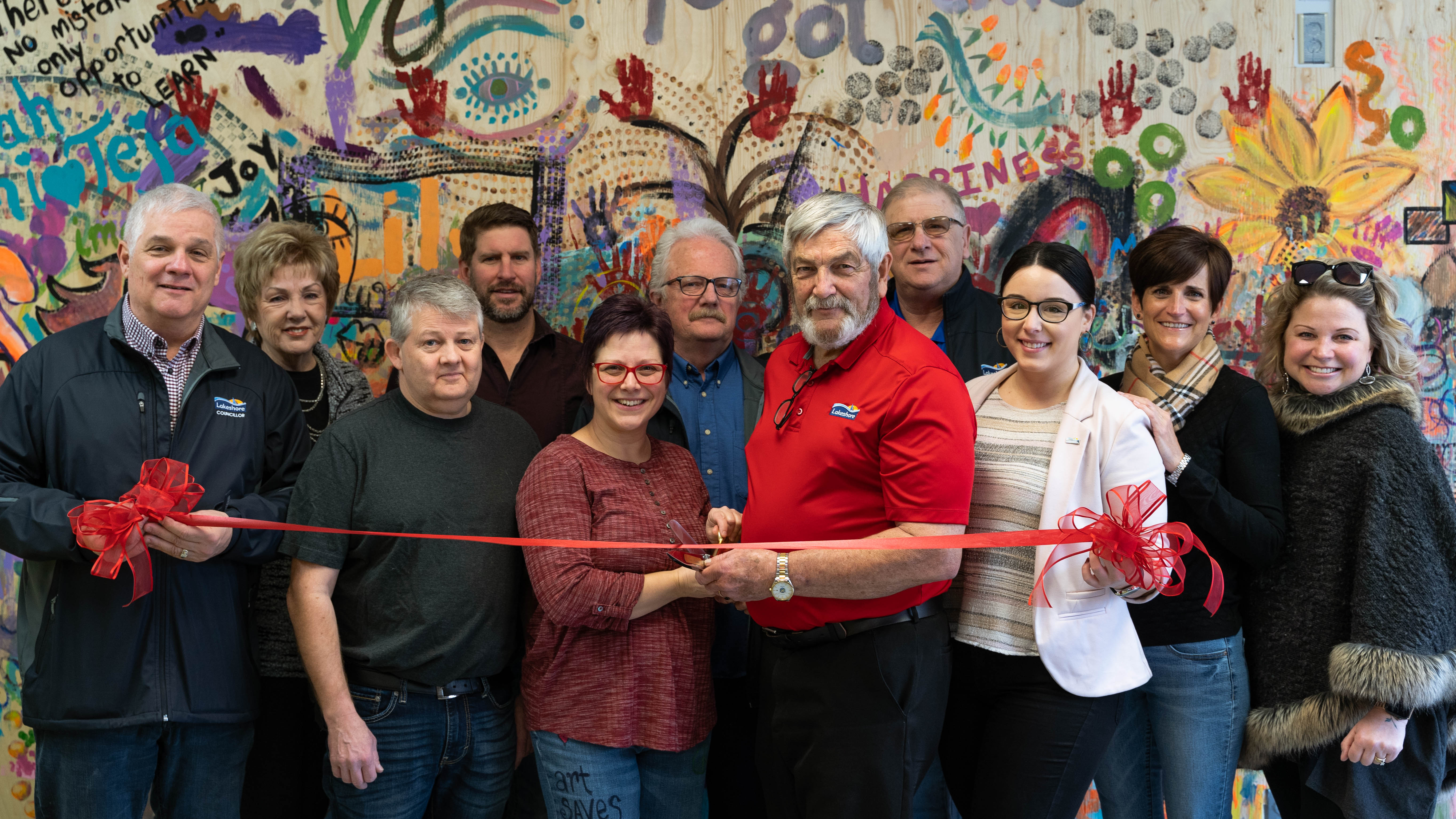 We are excited to announce the Grand Opening of Purple Sun Art Studio at 540 Notre Dame Street, Belle River.
The ribbon cutting ceremony and celebration took place on Saturday, January 25 @ 10am. Miniature cups of hot chocolate were served and guests enjoyed the miniature cupcake decorating station.
Purple Sun Art Studio is a process art studio where our focus is on the process of creating rather than the outcome of the work. This means students, visitors and artists don't copy from a pre-made piece of artwork; they create their own work from their own imaginations.
Owner/Instructor Jennifer Merritt is a lifelong resident of Lakeshore and is a self taught artist. Jennifer is the recipient of the 2018 Lakeshore Mayor's Art Award for Creative Entrepreneur and is currently a member of the Town of Lakeshore Arts Advisory Committee.
Programming at the studio is focused on helping students become comfortable with the process of creating and getting in touch with their own unique style of creative expression. Students are encouraged to explore a variety of mediums in their work as well as various ways to use those mediums. In the studio it is normal to use a toothbrush or spatula to apply paint to a canvas!
Purple Sun Art Studio is filled with endless possibility for creativity. We have a chalkboard wall to draw on, a paint splatter wall to paint on and we have a dress up bin that visitors love to use for imaginative play. We also have many open play/sensory art activities for preschoolers to explore during our Little Hands Art Exploration mornings.
Class schedules and upcoming workshops can be found online at www.purplesunartstudio.com.
The studio is open Thursday 10-4, Friday 10-6 and Saturday 10-2 for drop in creating. Birthday parties and adult paint parties can also be booked through the website.